Reformer Pilates at the YMCA Health & Wellness Center is a fun beginner-friendly pilates program designed to support better balance and core strength in a fun and helpful environment. This Small Group Training program helps you learn how to stabilize your core using underused muscles.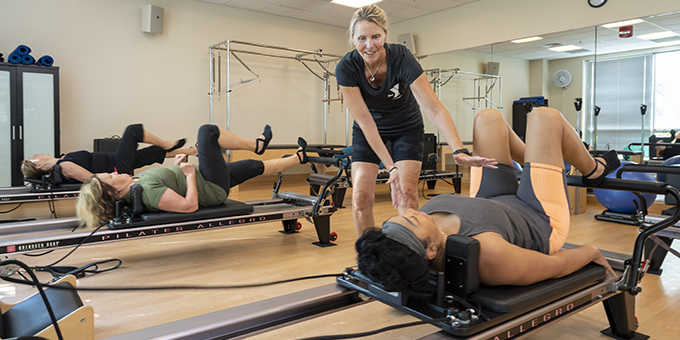 What Makes Yoga and Reformer Pilates Different?
Reformer Pilates challenges your core. In yoga, your body flows in the movement or holds a pose, whereas in Reformer Pilates, your arms and legs will move, but your core will stay engaged.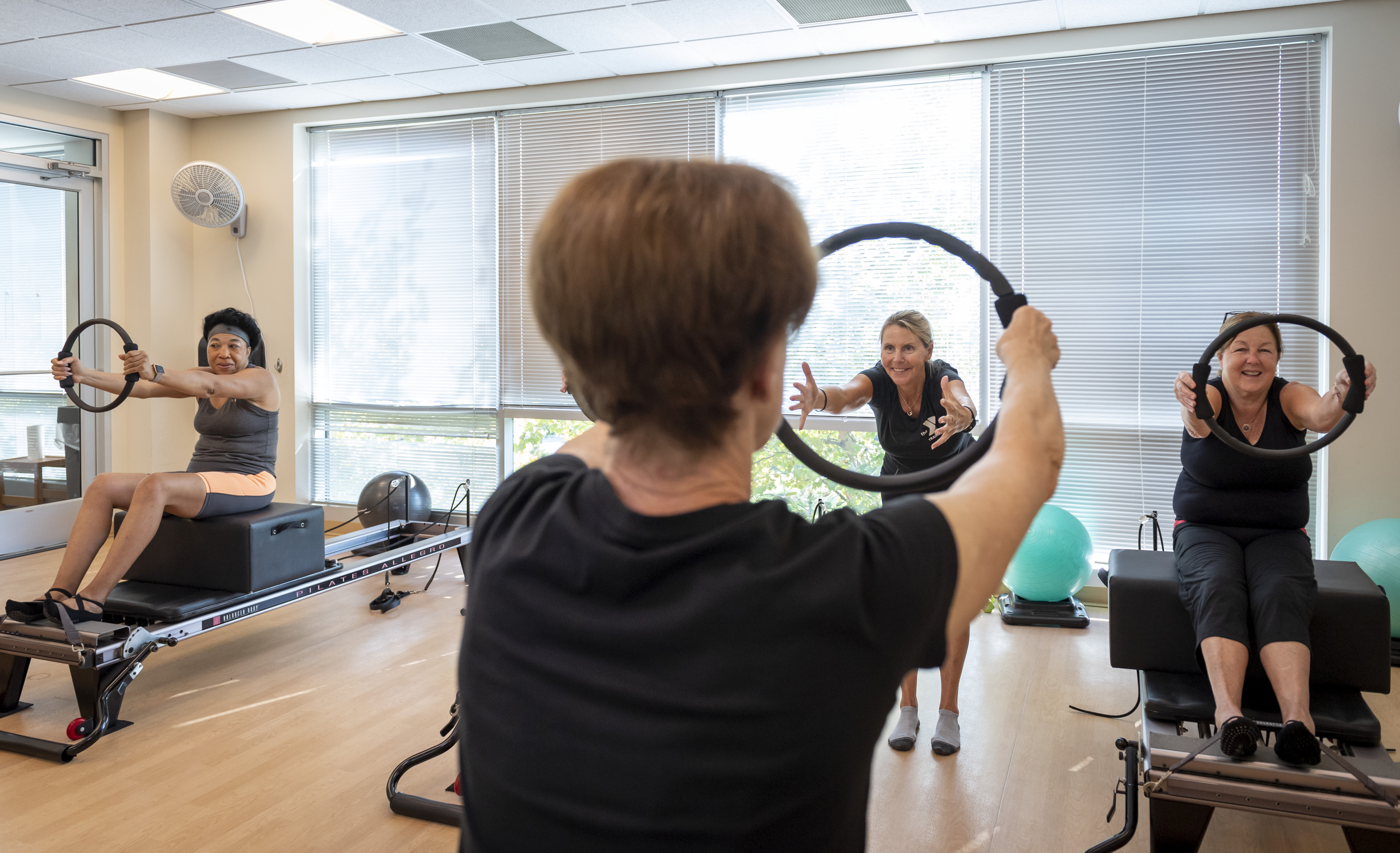 Do You Have To Be in Shape To Be Part of the Reformer Pilates Program?
The benefit of the pilates reformer equipment is that it can be easily adjusted for you and your fitness level. It enables you to find a practice especially suited for your body.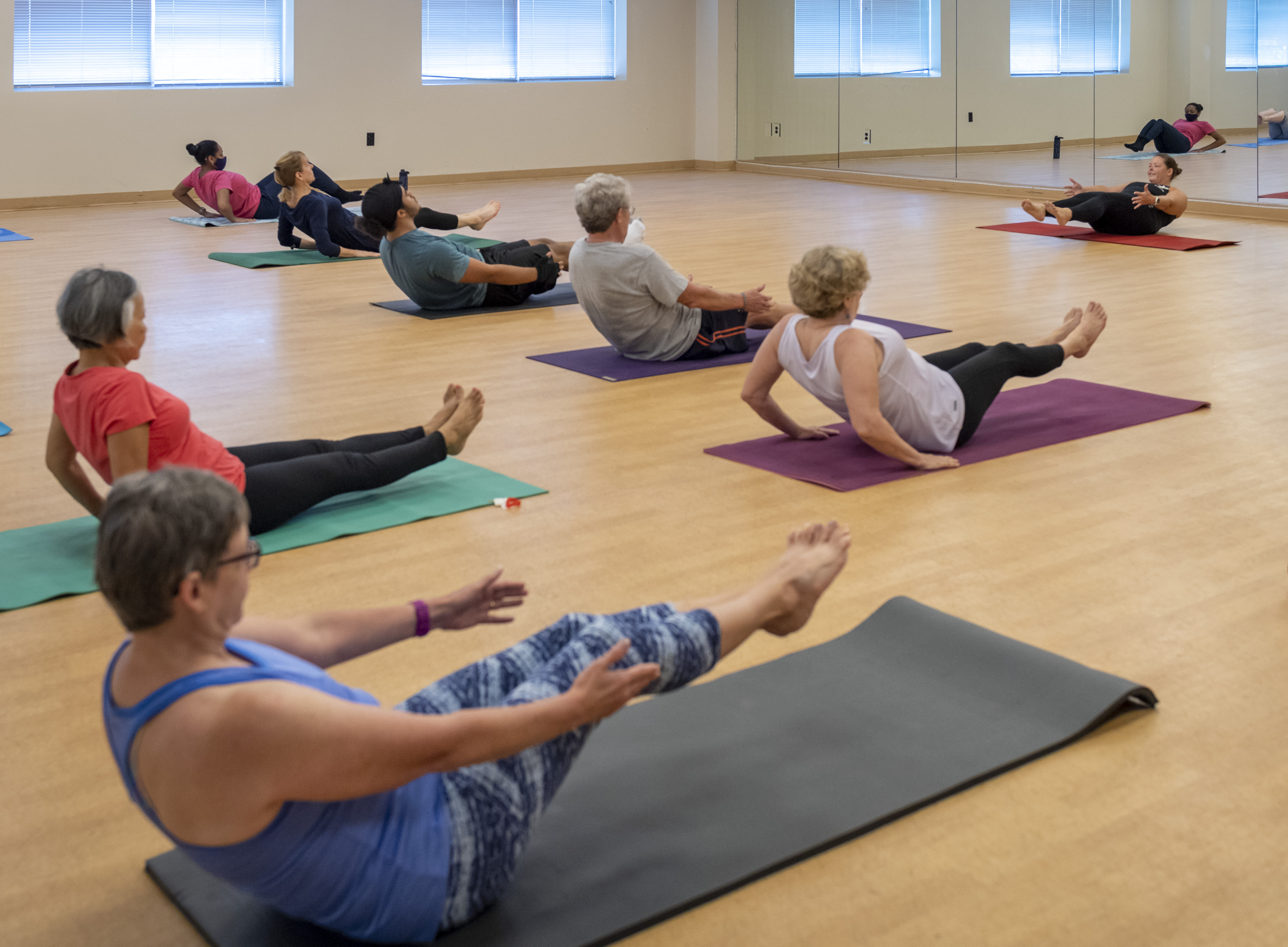 What Is the Advantage of a Reformer vs. a Mat?
Instead of using your body weight to create resistance in pilates, with a reformer, a series of pulleys and springs do it for you, alleviating undue stress on joints.