From endurance to weight lifting, our Small Group Training Programs help you reach your goals in a small intimate setting.
Women on Weights
Learn the basics of strength training, proper form, muscle groups, and safety in an entry-level group personal training format. Join other women in learning the proper use of free weights, resistance tubing, and other fitness equipment.
Available at Tom & Ann Hunnicutt, Hampton, Northern Neck, Richmond County, R.F. Wilkinson, Victory, Luter, Fort Monroe, and the YMCA Health & Wellness Center
Register
LEVEL UP!
LEVEL UP! is a 4-week teen strength training program designed to help 12-18-year-old teens gain strength, speed, power, agility, and endurance. Under the eye of our certified trainers, participants will learn proper strength training methods, improve athletic skills, gain strength and power, and refine balance and coordination.
Available at Northumberland Family YMCA
Register Now
Sprint 8 GX
Sprint 8 GX is the best exercise for weight loss and is scientifically proven to work. The class is divided into two 20-minute workouts plus a cool-down session. The high-intensity portion of this exercise program encourages the release of HGH, so you can lose body fat, build muscle, and have more daily energy. The plus portion of the program helps you optimize results with a strength training segment.
Available at Mathews, Middlesex, Northumberland, and R.F. Wilkinson.
Register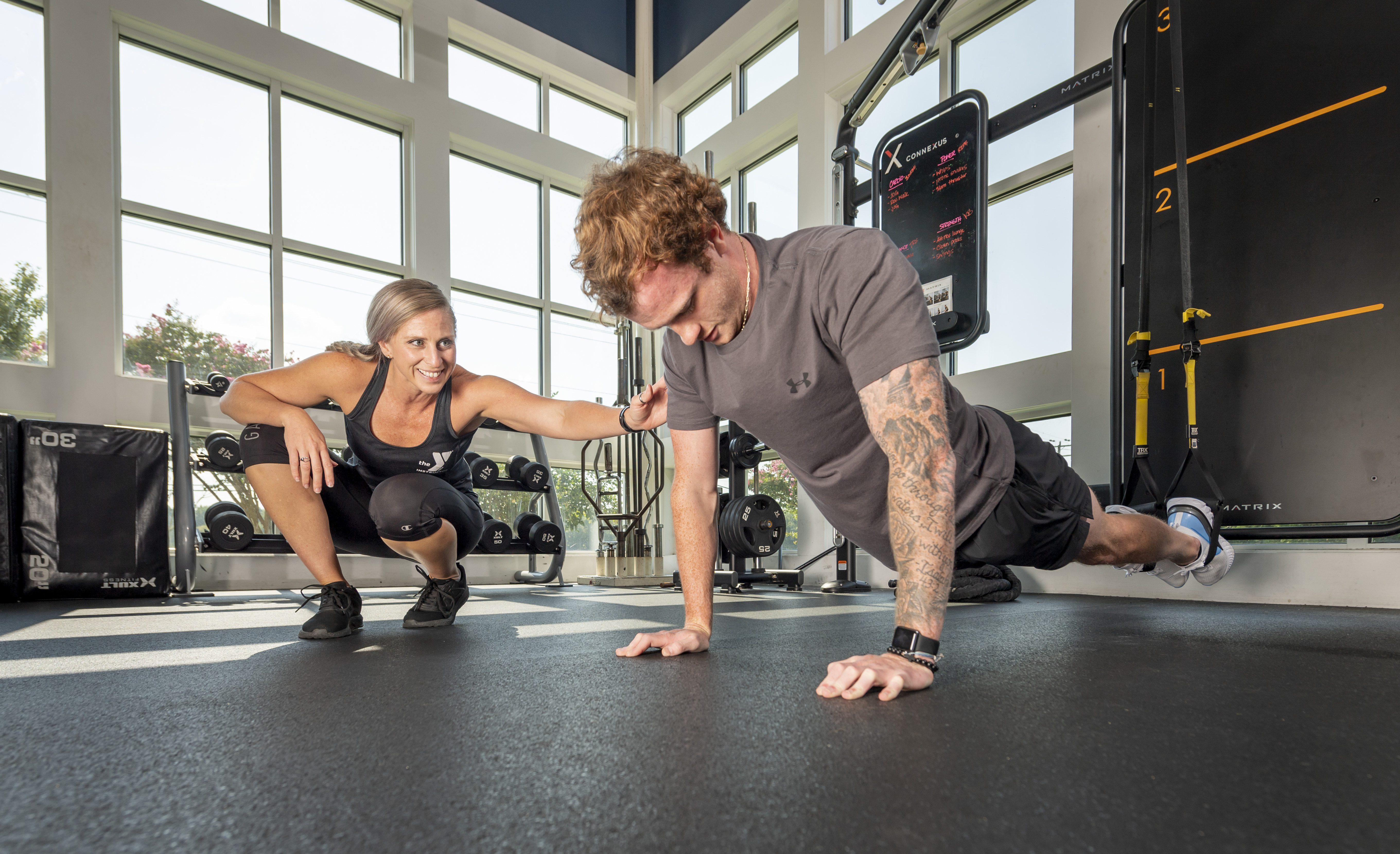 T3
This training session uses a variety of high-intensity interval training variables to increase aerobic capacity and burn more calories.
Visit the Victory Family YMCA to purchase. 
Reformer Pilates
Reformer Pilates focuses on core stabilization by targeting the smaller underused muscles to improve overall balance and strength. Available at the YMCA Health & Wellness Center.
Register
Adult Ballet
Adult Ballet offers members the opportunity to receive an education in the art of classical ballet. Participants learn poise, grace, and core stability through the vehicle of classical dance.  
Available at Victory Family YMCA.
Register
Boxing Interval
Dodge, weave, fancy footwork. Learn the basic moves of boxing while you burn calories. Using an on/off format, this workout involves a max-effort period using boxing techniques and interval training.
Available at Tom & Ann Hunnicutt Family YMCA.
Register
Hydro Training
Hydro Training is a full-body workout led by a certified trainer in the pool using the dynamic resistance of water to enhance calorie burn in a low-impact setting. This circuit-style workout enhances performance and conditioning while challenging your body's balance and stabilization in a small group setting.
Register
TRX HIIT
This Small Group Training program, led by certified TRX coaches, is designed to help you gain strength and burn calories using TRX suspension trainers. You will establish fundamentals to build muscle and burn fat by incorporating HIIT and other functional training modalities.
Available at Victory Family YMCA and Hampton Family YMCA
Register